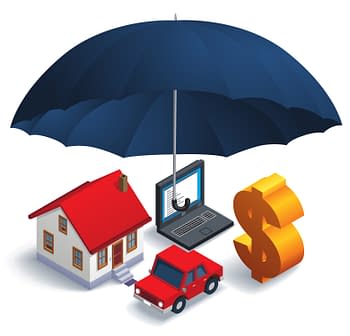 We are living in a society filled with frequent lawsuits and litigation. Even an innocent accident can result in a date in court. Personal umbrella insurance protects the assets you have worked so hard to build.
A personal umbrella insurance policy is meant to provide coverage in a situation where the limits of your auto or homeowners liability coverage would be exhausted due to a court judgment against you. A personal umbrella or excess liability policy would cover the gap between your auto or home limit and the judgment up to the policy limit.  These polices can also broaden coverage by adding additional items such as:
Personal Injury Insurance Coverage for:
Worldwide coverage for incidents when traveling abroad
Libel, slander or defamation of character
Wrongful Eviction or Entry
Malicious Prosecution
Vacation Rental Liability protection for boats, jet skis and scooters
Defense Coverage for Attorney fees and other legal costs
Don't put your hard earned assets at risk.  Contact Emery & Webb today and see how affordable and valuable a Personal Umbrella policy can be.