Dentistry Insured Here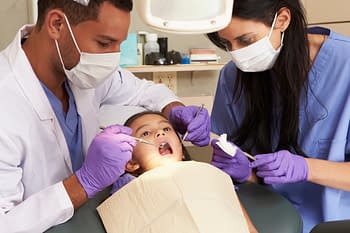 Visit our liability insurance for dentists website.
Insurance protection is an essential component of every dental practice. It quietly works behind the scenes to protect the business and the reputation that you have worked hard to establish. At Emery & Webb we are committed to providing you with the best insurance coverage in the industry.
With a team of professionals dedicated specifically to caring for the insurance needs of dentists, we offer the expertise, the breadth of coverage and the wide variety of options that you are looking for. Your practice is unique. We have contracted with multiple Professional Liability insurance providers nationwide in order to bring you unique options. Your insurance solutions should be customized to your specific needs.
Our insurance specialists can help you assess your insurance needs and provide solutions for:
In addition, we offer a full line of specialty products for insuring your vacation home, jewelry, fine arts, collectibles, boats, golf carts and antique vehicles.
For inquiries on the program or to request a quote, contact our Dentist Program at 1-866-279-1252 or complete the Dentistry Quote request form to find out why thousands of dentists trust Emery & Webb with their insurance.