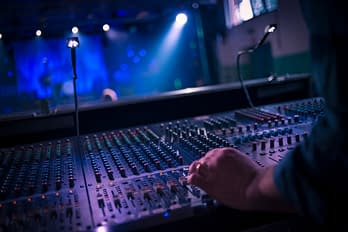 The gift of music is a treasure. We have enjoyed insuring and protecting this treasure for over 20 years. Our team works with you to find the proper coverage for your musical endeavors, whether that be retail sales of instruments, lessons for children and adults, instrument repair, or even if it is you performing at the concert itself. We are a member of the National Association of Professional Band Instrument Repair and also the National Association of Mobile Entertainers. Our national insurance abilities enable us to help you wherever the music may lead.
Let us help you with your insurance portfolio for:
Concerts and Performances
Instrument Leasing and Repair
Retail and Wholesale Instrument Sales
Recording Studios
Concert Halls and Performance Venues
Sound and Lighting Design and Installation
Contact the Music Products and Musicians Program insurance staff at 1-800-942-5818 or complete the Music Products and Musicians quote request form to learn more about the program.