On Thanksgiving, many of us expect food, family, food and football. Oh, did we mention food? There are people out there (even in our own communities) that don't expect it, yet they deserve it just as much as the rest of us. As we did last year, Emery & Webb employees will wear jeans to work on Wednesday for a good cause.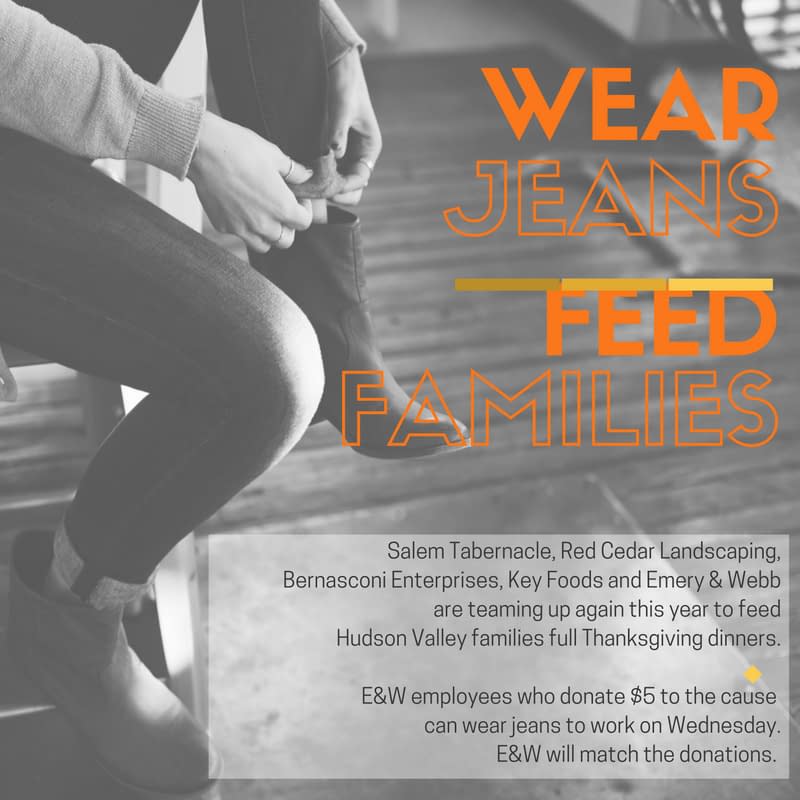 Emery & Webb employees will donate $5 to leave the suit and tie on the hanger and sport jeans to work instead. Emery & Webb will match the donations. Teaming up with Salem Tabernacle (Beacon, NY), Red Cedar Arborists & Landscapers (Wappingers Falls, NY), Bernasconi Builders (Fishkill, NY) and Key Foods (Beacon, NY), we hope to feed a full Thanksgiving dinner to over 100 families here in the Hudson Valley. Last year 138 families received dinners!
Keep an eye out for the results of our Wear Jeans Feed Families efforts in a later blog post.