What is comprehensive coverage?
Most of us understand the collision coverage portion of car insurance.  It's rather self-explanatory.  It covers the damage to your car caused by a collision, an impact, and accident.  Pretty straightforward stuff.
Comprehensive coverage is the counterpart to collision.  It covers damage to your vehicle caused by things OTHER THAN an accident.  Things like:
Theft of your vehicle – this will make you feel a little bit better about leaving your car in the parking garage
Broken windshields – summer hail storms anyone?
Flooding – take a look at the pictures below!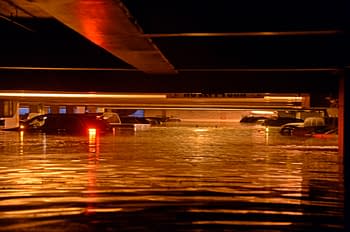 Storm damage – have you seen the pictures from Revere MA where a tornado ripped through the town?  It's not just houses that were damaged!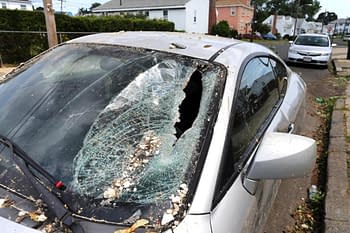 Hitting a deer – Yes, this sounds like a collision.  But in a deer vs. vehicle situation, we blame the deer!  So you get to report this type of damage under your comprehensive coverage, and your insurance rates don't increase as a result, they way they could if you were the cause of the accident.
Looking for more information regarding car insurance?  Check out our auto insurance page.