The 9/11 Memorial in New York City is honoring Veterans in several special ways this weekend.  If you would like to attend, the events are free to the public.  However, due to limited space at the memorial currently because of construction, the memorial uses a timed reservation system.  Please visit
https://www.911memorial.org/visitor-passes
for more information and further details about these events.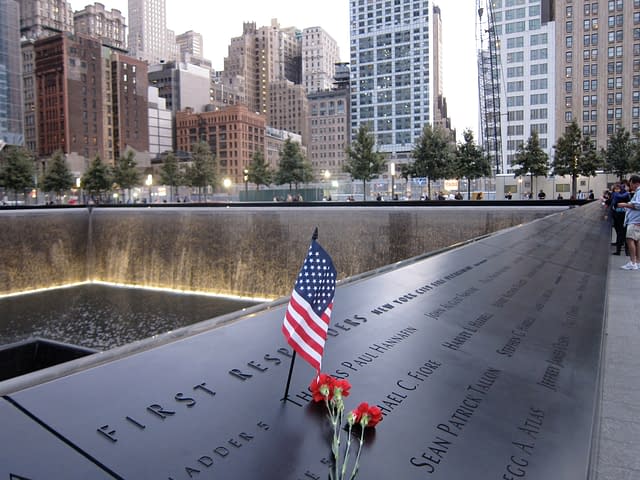 A LIFE OF SERVICE: RECOGNIZING OUR FIRST RESPONDERS


FRIDAY, NOV. 8 
The 9/11 Memorial will acknowledge those veterans who continue to serve by saving and protecting lives as first responders.

HEROES AT HOME: MILITARY FAMILY APPRECIATION


SATURDAY, NOV. 9
The 9/11 Memorial will recognize the sacrifice and courage of military families.

RIBBONS OF REMEMBRANCE: 9/11 MEMORIAL VETERANS CEREMONY


SUNDAY, NOV. 10
In honor of our country's veterans, the 9/11 Memorial is hosting a special ceremony on its plaza at 11 a.m. The commemoration will include ceremonial pipe and drums, a wreath laying and the tying of yellow ribbons to the Survivor Tree.

VETERANS DAY AT THE 9/11 MEMORIAL


MONDAY, NOV. 11
The 9/11 Memorial will be placing yellow roses at the inscribed names of those killed in the attacks who had served in the U. S. military. Roses also will be available for visitors to place at the names of veterans they knew.